We are the commercial cleaning experts.
Welcome to ServiceMaster Clean of Fraser Valley
ServiceMaster Clean of Fraser Valley is an industry leader in residential and commercial specialty cleaning. We offer a full range of cleaning solutions that include carpet cleaning, hard-surface floor cleaning and upholstery cleaning, as well as janitorial services for the commercial industry.
For over 21 years, ServiceMaster Clean of Fraser Valley has been keeping our customers' homes and offices looking their best.
We take great pride in the quality of service we provide to our customers. Our propriety products and equipment help make our cleaning services outstanding in the industry.
ServiceMaster of Fraser Valley is committed to protecting the environment. Our proprietary Capture and Removal Cleaning® system is designed to improve indoor air quality, reduce waste and minimize our effect on the environment.
Our Service Area
ServiceMaster Clean of Fraser Valley provides Residential, Commercial and Janitorial cleaning services to the areas of Langley, Aldergrove, Abbotsford, Mission, Chilliwack and Hope. The core services we provide are: Janitorial Capture and Removal Cleaning®, Healthcare Facility Cleaning, Educational Facility Cleaning, Commercial Specialty Cleaning, Carpet and Upholstery Cleaning, Floor Refinishing, Duct and Furnace Cleaning and Dryer Vent Cleaning.
PREVENTATIVE CLEANING AND DISINFECTION SERVICES
For years, ServiceMaster Clean of Fraser Valley have been the experts in creating clean, safe and healthy workplace environments. Our experience and training afford us the ability to promote safe practices for infection prevention within all businesses.
In these unprecedented times, we are ready to respond with effective and customizable solutions. ServiceMaster Clean of Fraser Valley provides a full range of cleaning and disinfection services that will help to keep your workplace healthy and productive.
GET A FREE ASSESSMENT
COVID-19 FAQs
What is a coronavirus?
Coronaviruses are a large family of viruses. Some cause illness in people and others cause illness in animals. Human coronaviruses are common and are typically associated with mild illnesses, similar to the common cold.
COVID-19 is a new disease that has not been previously identified in humans. Rarely, animal coronaviruses can infect people, and more rarely, these can then spread from person to person through close contact.
There have been 2 other specific coronaviruses that have spread from animals to humans and which have caused severe illness in humans. These are:
Severe acute respiratory syndrome coronavirus (SARS CoV)
Middle East respiratory syndrome coronavirus (MERS CoV)
Source - https://www.canada.ca/en/public-health/services/diseases/2019-novel-coronavirus-infection/symptoms.html
MORE COVID-19 FAQS
News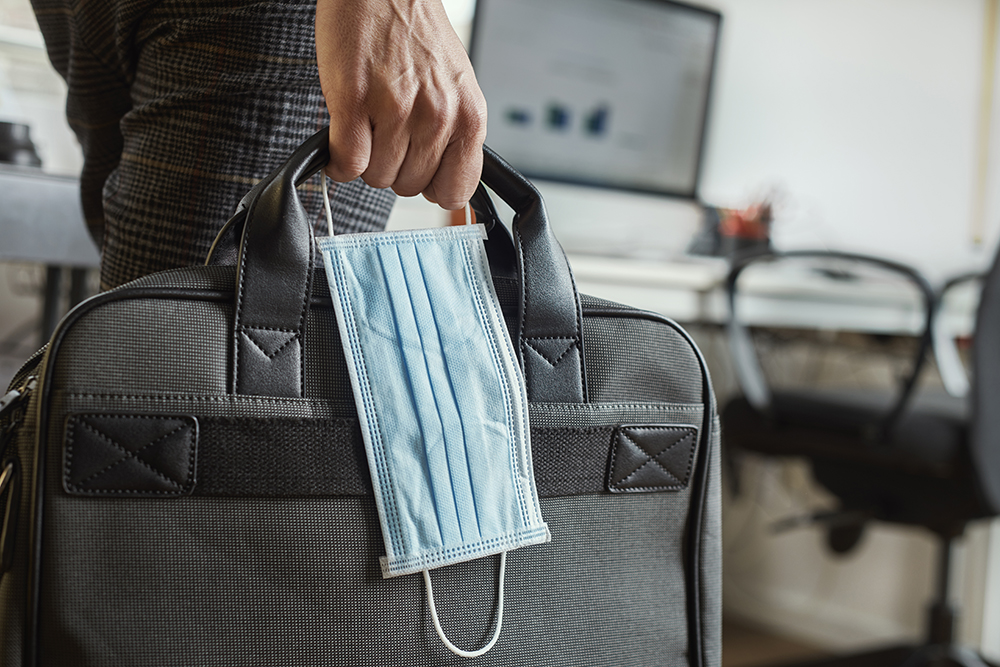 Getting Back To Work: Keeping Your Office Safe
As rates of COVID-19 infection gradually decline and some parts of the world are cautiously emerging from the pandemic, the main question on everyone's mind is what does the new normal look like?
ServiceMaster Clean of Fraser Valley
44915 Yale Road West
Unit E
Chilliwack, BC, V2R 4H3
Tel: 778-771-1722
Email: sales@smfv.ca
About Us
All About Us ServiceMaster Clean of Fraser Valley started in March of 1996 by Dave Ross. Since its beginning the business has grown considerably from a staff of 3 to currently employing 10 Full-time (see some of our GREAT people below) and 52 Part-time staff. We have two l
Commercial cleaning services to suit every budget. Our plans start as low as $187 per month - whether you need daily janitorial office cleaning, commercial carpet cleaning or specialty commercial cleaning. Depending on your specific requirements, we will work with you to develop a plan that suits your needs, and your budget.
Guaranteed Service
No other vendor offers the quality of service and degree of commitment as consistently or as affordably as ServiceMaster Clean. We are so confident in our performance, we guarantee it!
Our expertise, dedication and value-added services make us the best commercial cleaning choice for your business.
Get A Free Assessment